Brief introduction
QRMaster cloud API is a API service for third-party developers to control QRMaster door keys in their own systems or products. API includes 'create cards', 'get cards' and 'disable cards', and more powerful APIs is comming.
Generate cards: third-party applications generate a active room card in QRMaster. Check 'Generate cards' for detail.
Get cards: get door keys generated by APIs. Check 'Get cards' for more.
Disable card: disable the room card you have created that you didn't use. Check 'Disable card' for more information.
How to
Before third-party platform calling QRMaster API, developer account should be certified and basic parameters should be set. Process of configure is as follow.
Verifying: submit enterprise/personal information and contact us to finish information verifying.
Basic parameter setting: After passing information verifying, do some basic parameter setting(includes room adding, lock key setting, QRcode effective time setting) before starting your business.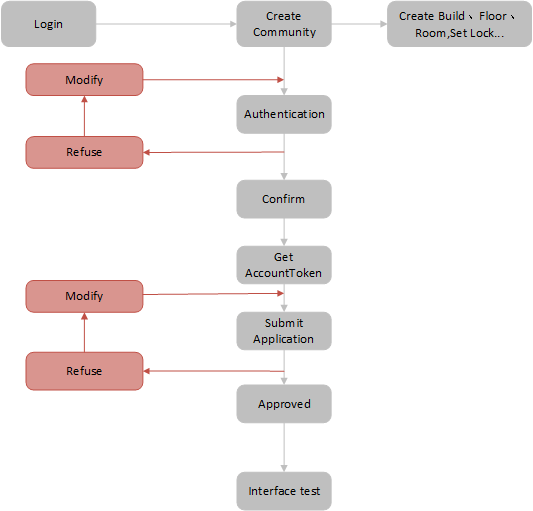 Applications
Hotel entities is able to provide real time electronic room card service with QRMaster API, which will surely enhance user experience in hotel checkin/checkout, office door access and short-term room renting.